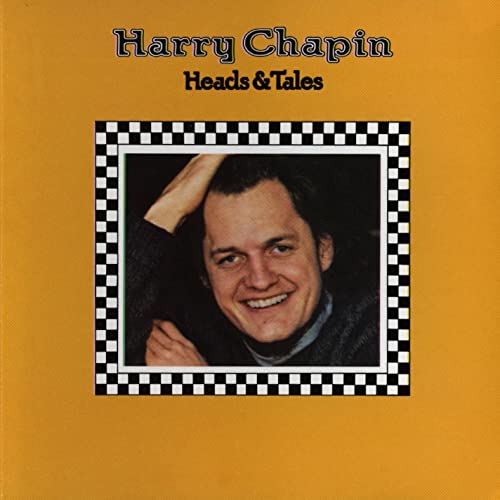 Heads & Tales- vinyl
$25.00
Heads & Tales is the first studio album by the American singer/songwriter Harry Chapin, released in 1972. The album contains Chapin's first hit, "Taxi." The album and single both charted successfully for over six months, with both selling over 1 million copies each.
This early LP pressings of Heads & Tales features a die-cut front cover with a square hole in it, allowing the "cover" photo of Chapin (which is actually on an enclosed poster/lyric sheet) to be seen through the hole, creating a three-dimensional effect.
This album has never been played and is wrapped in it's original cellophane casing. 
Side 1

Could You Put Your Light On, Please

Greyhound

Everybody's Lonely

Sometime, Somewhere Wife

Empty
Side 2
Taxi

Any Old Kind of Day

Dogtown

Same Sad Singer