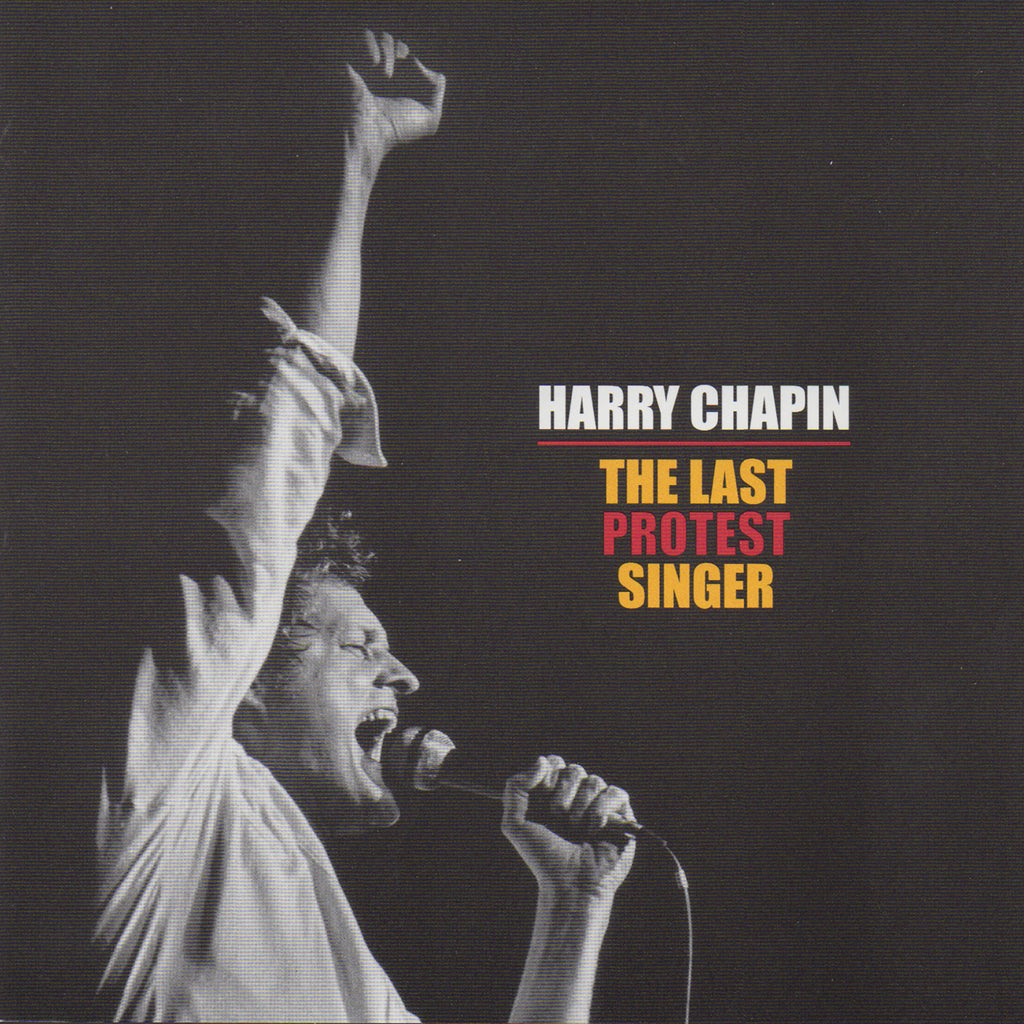 The Last Protest Singer- CD
$18.00
The Last Protest Singer is a posthumously produced album of Harry's, released in 1988. Harry had been working on the album when he died in 1981.
Tracks:
"Last of the Protest Singers"
"November Rains"
"Basic Protest Song"
"Last Stand"
"Sounds like America to me"
"Word Wizard"
"Anthem"
"A Quiet Little Love Affair"
"I Don't Want to Be President"
"Silly Little Girl"
"You Own the Only Light"